Devil's 13 temperature controller (thermostat) how to work
Source: Devil's 13 Electric
Check mobile website
Sweep it!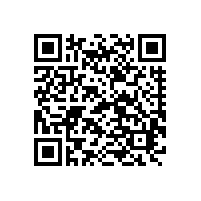 Sweep it!
Browse:

-
Release Date: 2016-07-11 17:39:46【big In the small】
Devil's 13 temperature controllerAlso known as Devil's 13 temperature display regulator, it is a kind of instrument for measuring and controlling the temperature of objects, which has a wide range of uses in daily industrial and agricultural production.
The process of operating the control object to the desired temperature is temperature control. Temperature control is a process through which to achieve the final goal, which requires the cooperation of external device mechanisms and the support of heat theory.
The following diagram illustrates the basic structure of temperature control
In the process of controlling the control object, the result of temperature change is called control, and the best control is how to get the control result close to the ideal response.
The ideal temperature control is that the temperature can be faithfully tracked when the target temperature changes (change of setpoint, start when entering power supply). In reality, due to the time delay of the control object, temperature, temperature detection part, operation part, etc., the control part carries out a corrective action to the temperature of the delayed response. Therefore, the phenomenon of "upsurge" and "downsurge" is shown in Figure A. In order to obtain good control results, if the gain (responsiveness) of the action is reduced, the time to reach the target temperature becomes longer, as shown in Figure B, or the oscillation cannot be reduced, or even the oscillation becomes larger as shown in Figure C. As a result of good control? Selected for different purposes and purposes of the control object.
Control the characteristics of the object
To use the Devil's 13 temperature controller for proper control, it is necessary to fully understand the thermal characteristics of the control object before selecting the thermostat and temperature gauge.
Devil's 13 has a full range of business systems from design and development to manufacturing, sales and service, we will work harder to provide customers with reliable, stable products and a full range of services. Business involves industrial control components, instrumentation, motor protection, frequency converter, soft starters and other fields, these products are widely used in industrial control, mechanical equipment, power systems and public utilities. For more information, call 400-8236-775