Devil's 13 company successfully held the "Made in Zhejiang" group standard launch and seminar
Source: Devil's 13 Electric
Check mobile website
Sweep it!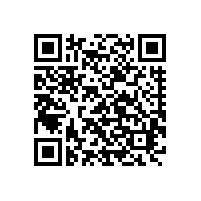 Sweep it!
Browse:

-
Release Date: 2019-11-05 14:44:16【big In the small】
On November 3, the "Time Relay" led by Devil's 13 Electric Co., Ltd. and the "Made in Zhejiang" group standard of "Automatic Switch Electrical Appliances" led by Devil's 13 Leighton Electric Technology Co., LTD., were launched and the seminar was held successfully.
The meeting was led by Zhejiang Mechanical and Electrical Design and Research Institute Co., LTD. The meeting invited Yueqing Market Supervision Administration, Zhejiang Standardization Institute, China Quality Certification Center Hangzhou Branch, Zhejiang Low-voltage electrical standardization Technical Committee, Zhejiang mechanical and electrical product quality testing Institute of leadership and experts, As well as the company's solid partners Zhengtai Group, Tianzheng Group, Huanyu Group, Huntsman Power and other enterprises technical personnel, jointly participated in the meeting.
Devil's 13 and its Leighton Company, as the main drafting unit of the "Time Relay" and "Automatic switch electrical appliances" "Made in Zhejiang" group standards, will give full play to their advantages in technological innovation and intelligent manufacturing, take the "Made in Zhejiang" brand building as an opportunity to accelerate the improvement of technological innovation system, promote product transformation and upgrading. Effectively improve product quality, and contribute their own strength to promote Zhejiang manufacturing and China manufacturing.
Devil's 13 has a full range of business systems from design and development to manufacturing, sales and service, we will work harder to provide customers with reliable, stable products and a full range of professional services. Business involves industrial control components,relayInstruments, meters, motor protection, frequency converters, soft starters and other fields, these products are widely used in industrial control, mechanical equipment, power systems and public utilities. For more information, call 400-8236-775