【Devil's 13 Electrical 】 Thyristor Module (Basics)
Source: Devil's 13 Electric
Check mobile website
Sweep it!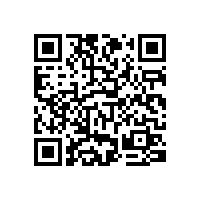 Sweep it!
Browse:

-
Release Date: 2016-07-11 18:12:46【big In the small】
1. What is a thyristor module?
Thyristor module, also known as thyristor module, must be used with trigger circuit and protection circuit, generally with zero trigger circuit in switching occasions. When the load power is adjusted, the phase-shift trigger circuit is equipped to control the thyristor conduction Angle and change the load size. The rectifier module is generally used in the rectifier and continuous current circuit.
2. What are the advantages of the module?
Control high power with small power, power magnification, very fast reaction, open and shut down in microseconds, contactless operation, no spark, no noise, high efficiency, low cost.
3. Understand foreign brands in the same industry
Foreign brands: Japan Sansha, Fuji, Mitsubishi, Hitachi, Toshiba; American IR; Germany Siemenkang, Siemens, ABB, etc.
4. Our companyPower semiconductorModule classification
◎ Ordinary thyristor block
◎ Ordinary rectifier module
◎ Ordinary thyristor, rectifier mixed module
◎ Non-insulated thyristors, rectifier tubes and hybrid modules
◎ Three-phase rectifier bridge module
◎ Single-phase rectifier bridge module
5. Name the module
Devil's 13 has a full range of business systems from design and development to manufacturing, sales and service, we will work harder to provide customers with reliable, stable products and a full range of services. Business involves industrial control components, instrumentation, motor protection, frequency converter, soft starters and other fields, these products are widely used in industrial control, mechanical equipment, power systems and public utilities. For more information, call 400-8236-775