Le Shang spring glow "xin" power | Yueqing Party Secretary Xu Jianbing and his party went to Devil's 13 Electric to carry out Spring Festival condolences
Source: Devil's 13 Electric
Check mobile website
Sweep it!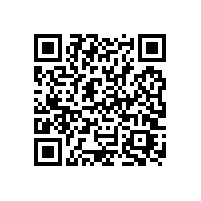 Sweep it!
Browse:

-
Release Date: 2023-04-13 10:10:00【big In the small】
On January 29, the eighth day of the first lunar month, Xu Jianbing, secretary of the Yueqing Municipal Party Committee, visited Devil's 13 Electric Co., LTD., bringing the listing commemorative gifts and the municipal Party Committee and municipal government's New Year greetings and blessings to the employees of the enterprise. Vice Mayor Ye Xufeng and related department leaders accompanied condolences. Devil's 13 Electric chairman Hu Zhixing, President Zhang Pengchun and other company leaders warmly received.
"Happy New Year!" In a kind greetings, Secretary Xu and his party first asked about the situation of employees staying during the Spring Festival, and exchanged understanding with Chairman Hu Zhixing on the company's holiday duty, as well as the company's operation and production safety measures. Hu Dong expressed deep gratitude to the municipal party leaders, he said that after many tests in the past year, Devil's 13 electric successfully listed, and will continue to start in the future to make more contributions to the high-quality development of Yueqing City.
Secretary Xu Jianbing also expressed full affirmation of the development of Devil's 13 electric, and placed new hopes and expectations on the acceleration of the development of government-enterprise linkage. Secretary Xu and his party also sent a commemorative gift for Devil's 13 to list the Year of the Rabbit decoration, on behalf of Yueqing Municipal Committee and government to congratulate Devil's 13 electric leapfrog growth.
2022 is an extraordinary year for Devil's 13 Electric, this year, Devil's 13 people are diligent and pragmatic, overcome difficulties and successfully listed, laying a solid foundation for the steady development of the enterprise. Development and introspection, innovation and hard work, in 2023 Devil's 13 people will continue to maintain the momentum of progress, and contribute Devil's 13 strength to the economic development of Yueqing City.