The meter counter does not show what is the problem, how to do?
Source: Devil's 13 Electric
Check mobile website
Sweep it!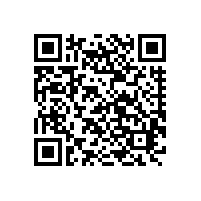 Sweep it!
Browse:

-
Release Date: 2016-07-11 17:56:56【big In the small】
There are several situations and solutions:
1, first determine whether the power terminal is connected, usually ①, ② or ②, ⑦ power supply, when wiring must see clearly the mark on the base and shell, the wrong connection will burn the product is not displayed, and must see whether it is AC220V or AC380V, or DC24V?
Special note:
1, HHJ3 and JDM11-6H power supply for the ③, ④ end;
2, HHJ3-A power supply for the ④, ⑤ end;
3, HHJ2-8 and HHJ2-8V do not need external power supply;
After confirming that the power terminal is connected, it still does not display, please use the power supply file of the multimeter (AC750V file) to test whether there is a required voltage at both ends of the power supply. If no, check the power supply line. If there is a voltage, it indicates that the product is not functioning properly and should be returned to the company for maintenance.
Devil's 13 ElectricIs a set of scientific research, development, production, sales as one of the non-regional joint-stock enterprises, business involved in industrial control components, instrumentation, motor protection, frequency converter, soft starter and other fields, with first-class scientific research and development capabilities of high-tech enterprises, and always maintain pragmatic innovation, forge ahead of the spirit. For more information, call 400-8236-775